Do you feel like there is nothing changing in your life from week to week and you find yourself being in some kind of a rut? Do you have the same tasks in your mind that you avoid? Cleaning that you procrastinate with? I want to share with you how to improve your week AND it doesn't have to take you much time to do so. Let's get started.
1. Improve your week by doing a weekly review.
This is something I do every Sunday and it's key to making progress the next week. If you want to know how to improve your week, what you need to do is ask yourself:
– What went well this week? This can be applied to every area of your life. For instance, have you been rational when it comes to spending your money? Have you been waking up on time? Have you been eating wholesome food? Whatever went well, put it on the list.
– What didn't go as planned? Did you avoid exercising? Did you forget to return books to the library?
– And, how can I improve it in the future? Think about how you can improve things. In my case, I realized that the last week I exercised only once and that was only when I got up early. So, for the next week, I'll get into the habit of getting up early every day so that I have more time to exercise.
Figure out what works for you so that you can improve it in the future. You might want to implement only one habit that will improve your whole week, I got more into details about that in this post.
2. Fill in your planner.
Now that you know how to improve your week, write in your planner/phone things you'll need to do.
Ask yourself questions like "What can I do for my goals next week?" Make sure you prioritize and focus on the things that are most important. I'd suggest putting the maximum of 3 things on your daily to-do list so that you don't overwhelm yourself by endless tasks. Keep in mind what is crucial and what is not. (more tips on that here)
If you want a planner to slay your goals, click here* for your FREE Printable 10-Step Guide to Slaying Your Goals. I highly recommend it since it'll get you thinking on your intentions and priorities by giving you some questions that are essential if you want to find out where you are in life and how to improve from there. If you're lacking some motivation and focus lately, you don't want to miss it.
*affiliate link – if you decide to purchase something, I get a small commission at no additional cost to you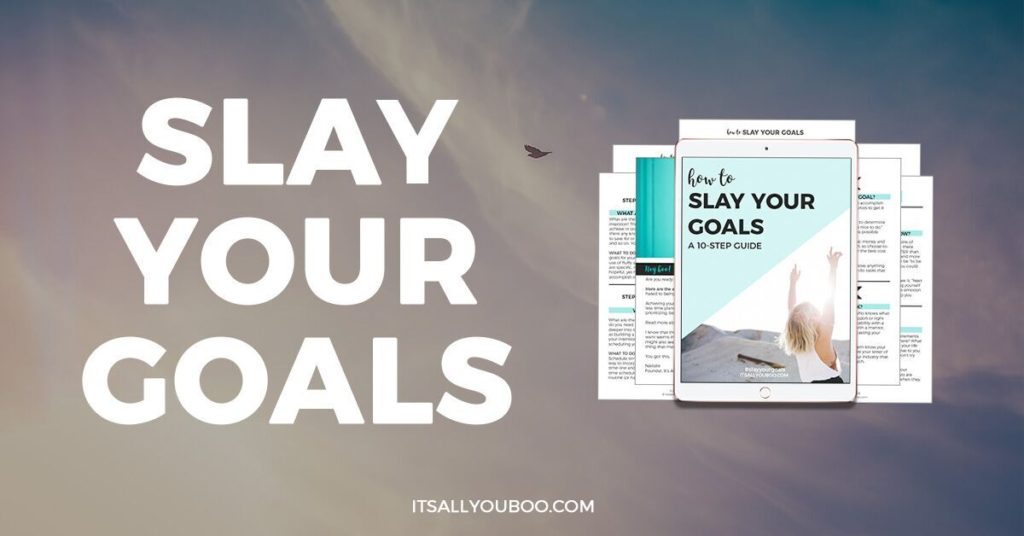 3. Do a brain dump.
Write down on one page everything you need to get done, every task that has been on your mind lately. Maybe even something that you're planning to do next week that you can do right now. Simply every task that you can think of, get it out of your mind and write it on paper. And then – start crossing things off. If something takes you only a few minutes to do, do it now.
Don't keep some minuscule tasks in your head all the time, start doing them. Because, if not now – when? You definitely don't want them wandering on your mind next week as well.
If you need some extra motivation to get you started, here's a post for you to start taking control over your life.
4. Plan your meals.
If you want to eat more healthy foods but somehow can't manage to find the time to cook, organize everything now. We eat every day, but rarely question the food we're eating. Plan the meals for the next week so that you know what food to buy and you don't find yourself ordering food because you have no idea what to cook, or you don't have food you'd like to eat.
You can cook all the meals for the week in one day so that you don't have to worry about it. Personally, I prefer preparing the ingredients instead of the whole meals on Sundays so that throughout the week I can mix it differently. Either way, planning your meals is very beneficial.
Here's a video of meal prep that will take you only 1 hour. Also, you might want to check out other videos on her channel for some ideas for healthy meals (and workouts).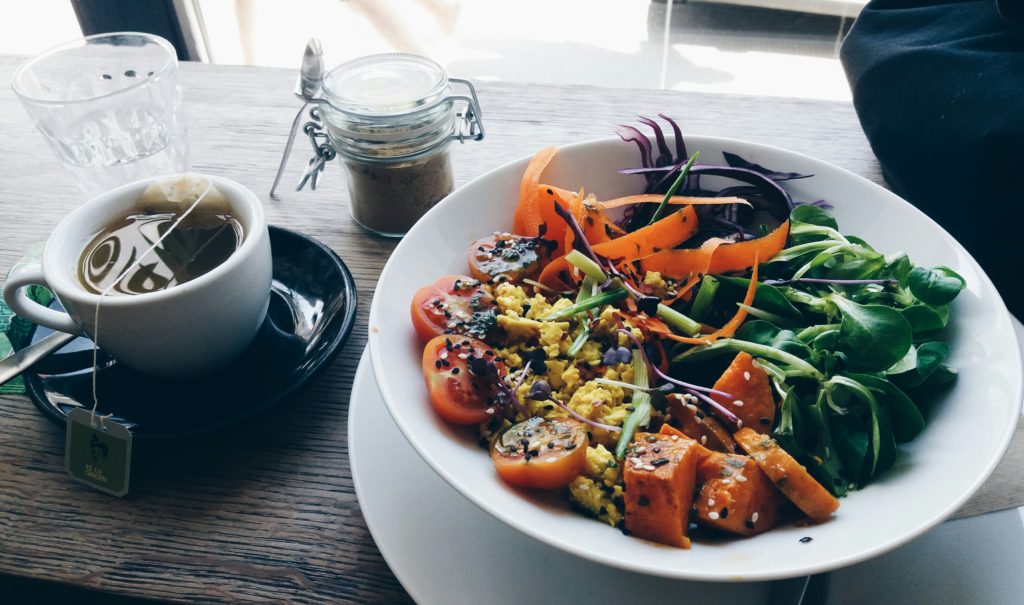 5. Clean & organize your space. 
Feeling of waking up on Monday morning and having the entire apartment clean and fresh is definitely one of my favorites. It's such a nice way to start the week. Take a few hours if you need or 1 power-hour when you clean everything.
If you need some extra motivation, you can watch some YouTube videos on cleaning. Somehow I find those very motivational and it always gives me some ideas for cleaning. I know that at first watching people cleaning doesn't seem like fun, but trust me on this one.
Here's one of those power-hour cleaning videos.
6. Relax.

Scented candles, some good book, a cup of tea, gratitude list, you know what to do. (If you need some more ideas on how to relax, click here.)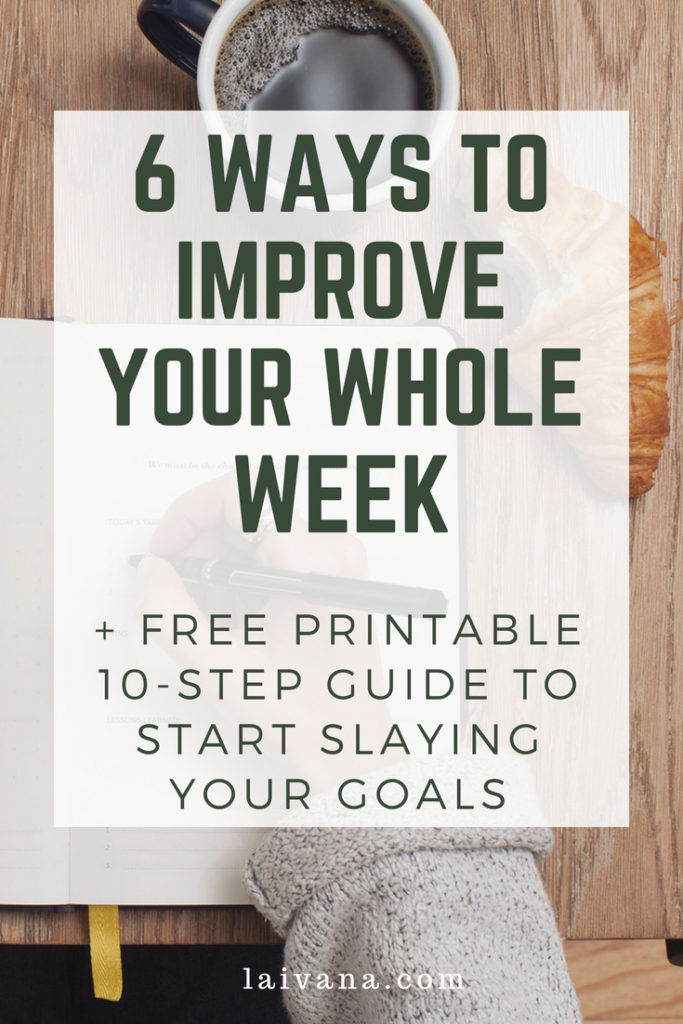 Q: What is your favorite way to improve your week?
Have an amazing day,
I.