If you want to have a good day tomorrow, you have to start tonight. In less than 20 minutes you can prepare for a great day ahead. Combining these 3 things you will have both productive and relaxing night routine, as well as an easier morning.
And, we all know that the way you start your morning is going to set the tone for the rest of your day. So if you want to know what to implement into your night routine, keep reading.
1. Start your night routine early.
What to do about your night routine so that you don't stress out at the end of the day? Start early. I often used to start my night routine when I was already in the bed. And when you're all relaxed and cozy, you definitely don't want to get up and do something. What I do now is removing my make up, cleaning a bit (10 minutes of sorting the dishes and cleaning the cupboards does wonders when you wake up and you don't see chaos first thing in the morning), putting my phone to charge etc. around 7 – 8 p. m. when most of my work is done.
2. Reflect on the day.
This is the productive part of the night (it doesn't have to last more than a few minutes). For this you can use your planner or notes in your phone and ask yourself:
– what did I do well today? (ex. I did a workout in the morning, I wrote a blog post…)
– what didn't go as planned? (ex. I didn't answer that e-mail, I didn't have time to make lunch so I spent too much on takeout…)
When you think about these questions you will start the next day with the clearer mind because now you know what was the problem today so you can focus on the solution for tomorrow. That brings me to the next point, writing a TO – DO LIST.
Now that you know what didn't go as planned and you know the reason why you didn't follow up with your intentions, you can put on your to-do list "answer an e-mail at 8 a. m." or "spend 30 minutes cooking". That way you don't get into the circle of planning and not sticking to your plans which brings up negative feelings when you think about all the things you should've done, but haven't.
When it comes to to-do lists, I suggest focusing on the maximum of 3 things that will bring you closer to your bigger goal. If you have a bunch of things on your mind, ask yourself if they all are important. Are they really urgent or you can do them next week without stressing about them so much? Or maybe you can ask someone else to help you with something. Just prioritize. (more on how to prioritize and achieve your goals in this post)
Here's a video of one of my favorite YouTubers, MuchelleB, on how to write a better to-do list to simplify your productivity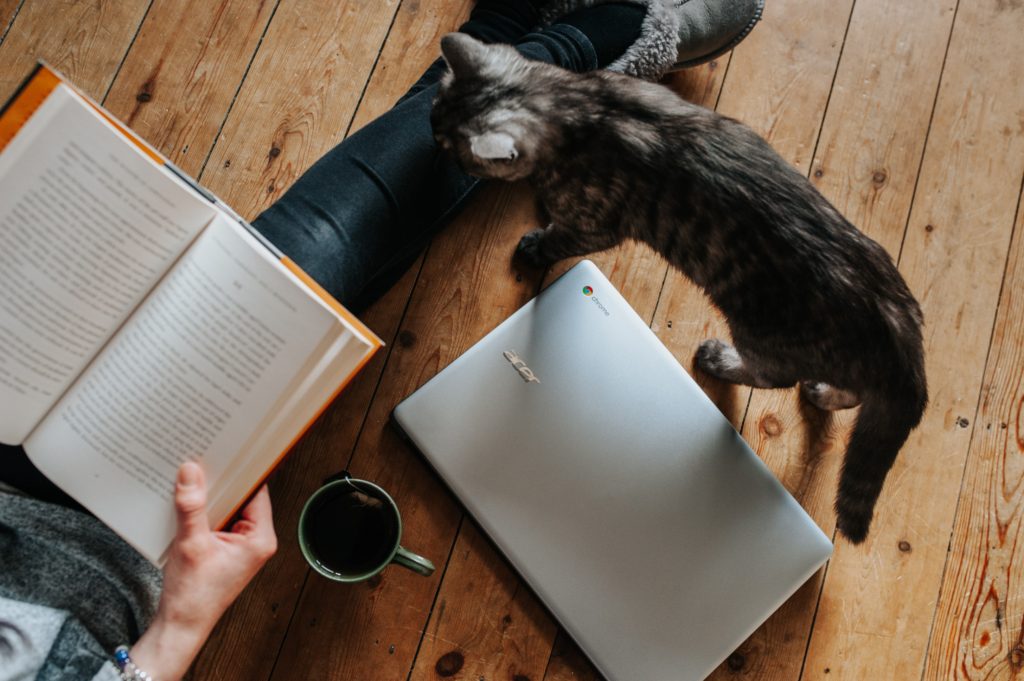 3. Chill.
And the relaxing part (more about ways to relax here). The one that can last more than a few minutes and I'd suggest turning off the computer/TV/phone for this one. It's the end of the day. You've liked all the photos on Instagram you wanted to like, you've watched all the videos on YouTube you wanted to watch, you've seen what your friends were doing on Facebook, now give yourself a permission to be present without social media. Allow yourself to breathe and enjoy the rest of the day.
Some things you might want to include in this part are stretching (or yoga), a couple of deep breaths (or meditation), a book, a cup of tea and journaling. Write your thoughts on paper or talk to someone about your day and what is on your mind.  Just be. Be calm. Be grateful for the day and for the fact that tomorrow is going to be a brand new day with brand new opportunities. Think about the best thing that has happened to you today. Focus on the positive aspect of the things that have happened. Be grateful for everything you have and expect great things to happen tomorrow.
Also, if you want to know how to have a successful morning routine, you can read about it here.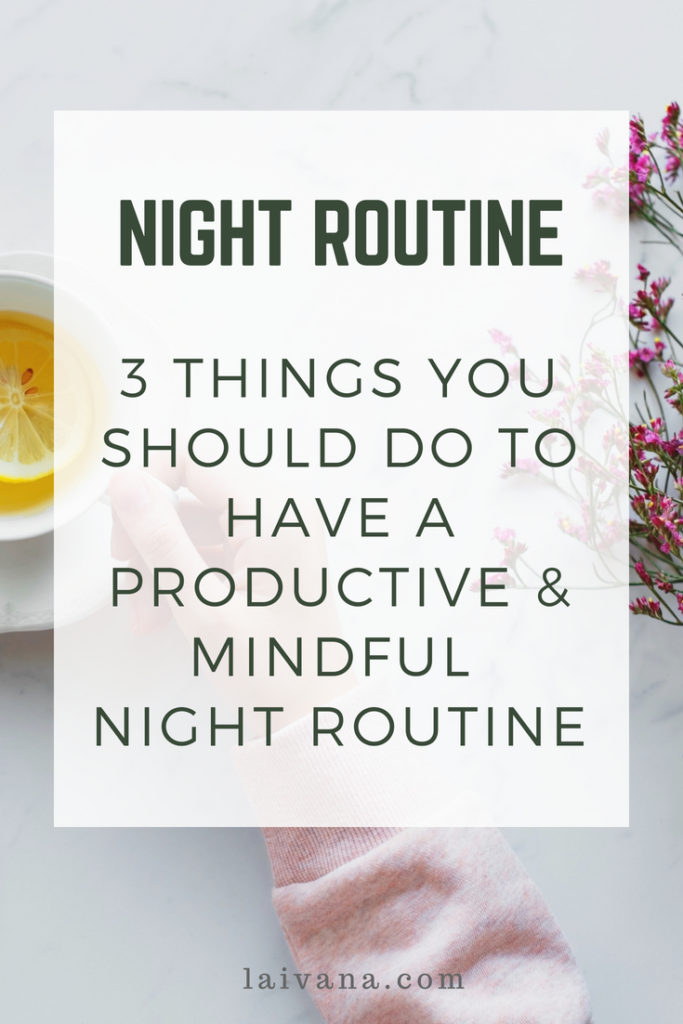 Until the next time,
I.